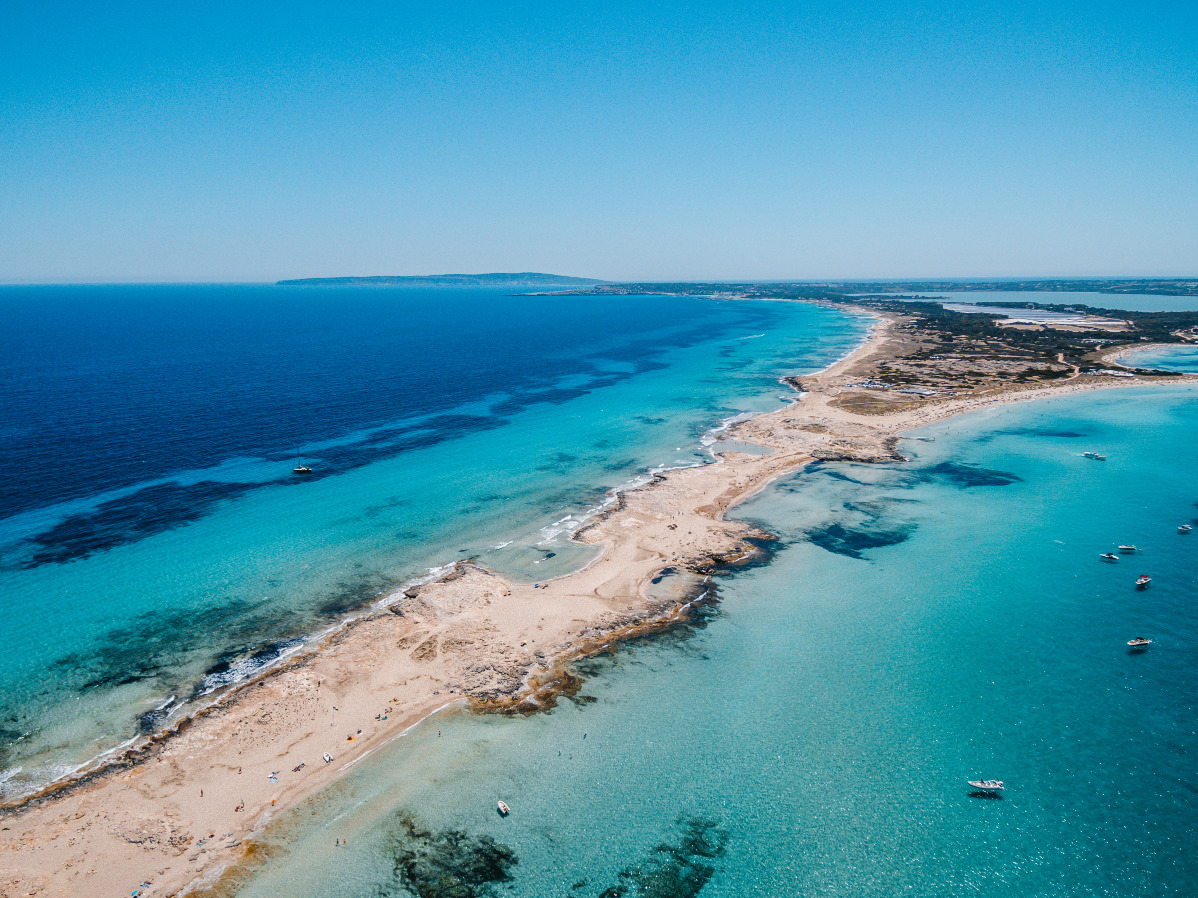 Villas in Formentera, to enjoy the island
The best way to live it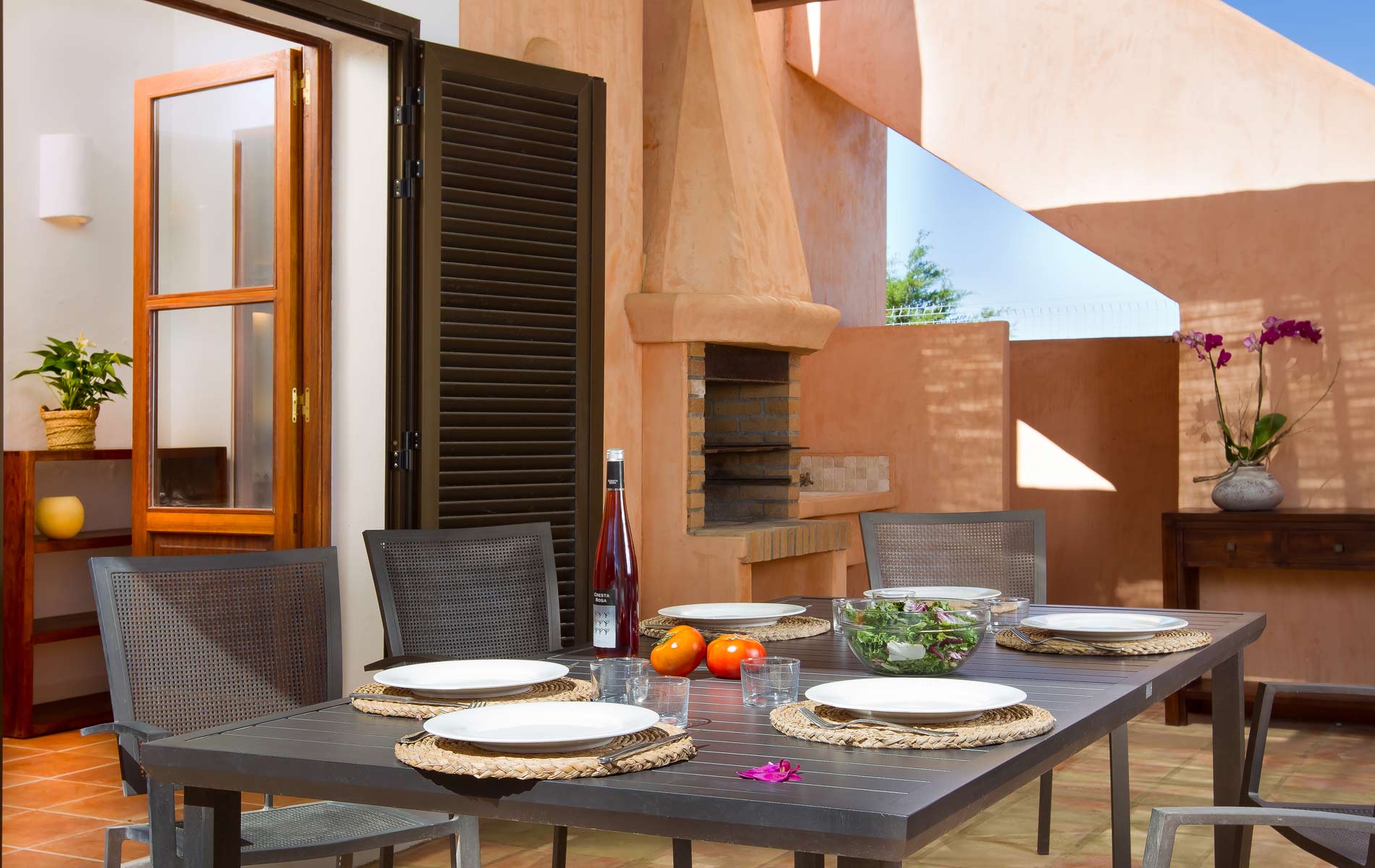 Comfort, care, privacy and spaciousness
BOOK NOW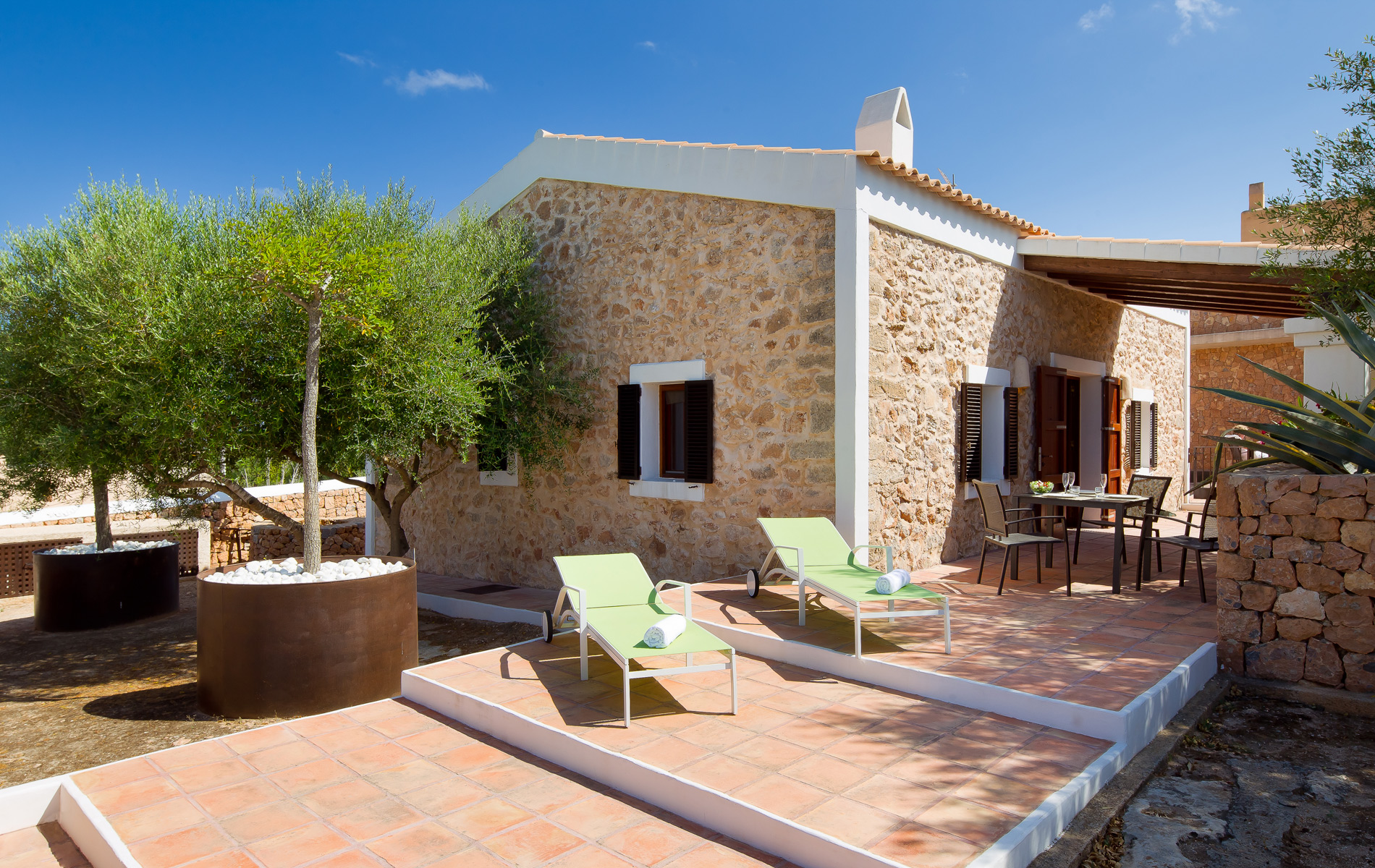 Sant Francesc, the centre of paradise

Location
The essence of Formentera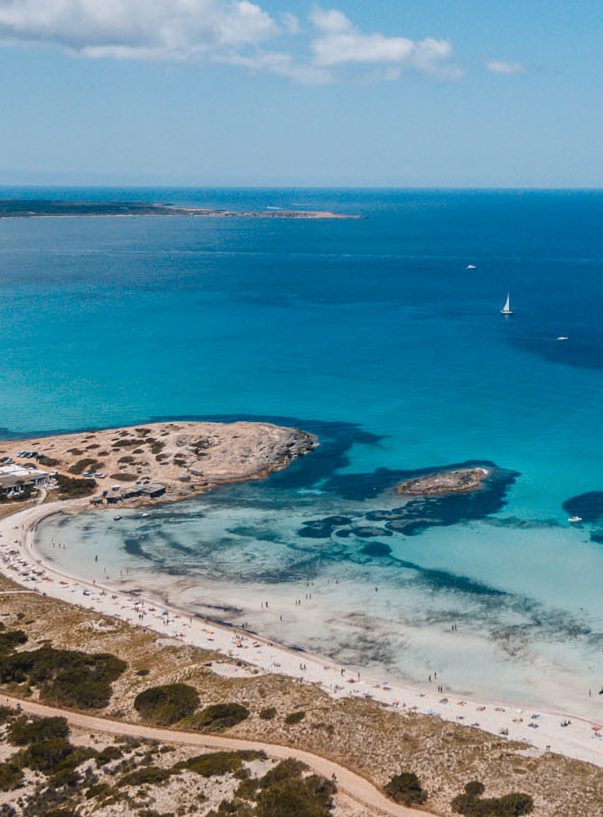 Formentera, the turquoise paradise of the Mediterranean, an island of light and tranquility. Biosphere Reserve for its posidonia meadows and for having known how to combine tourism with the protection of the environment.
The smallest island of the Balearic Islands has 69 km of white sandy beach, cliffs where you can enjoy wonderful sunsets, picturesque villages with picture-perfect corners, craft markets and terraces perfect for watching life go by.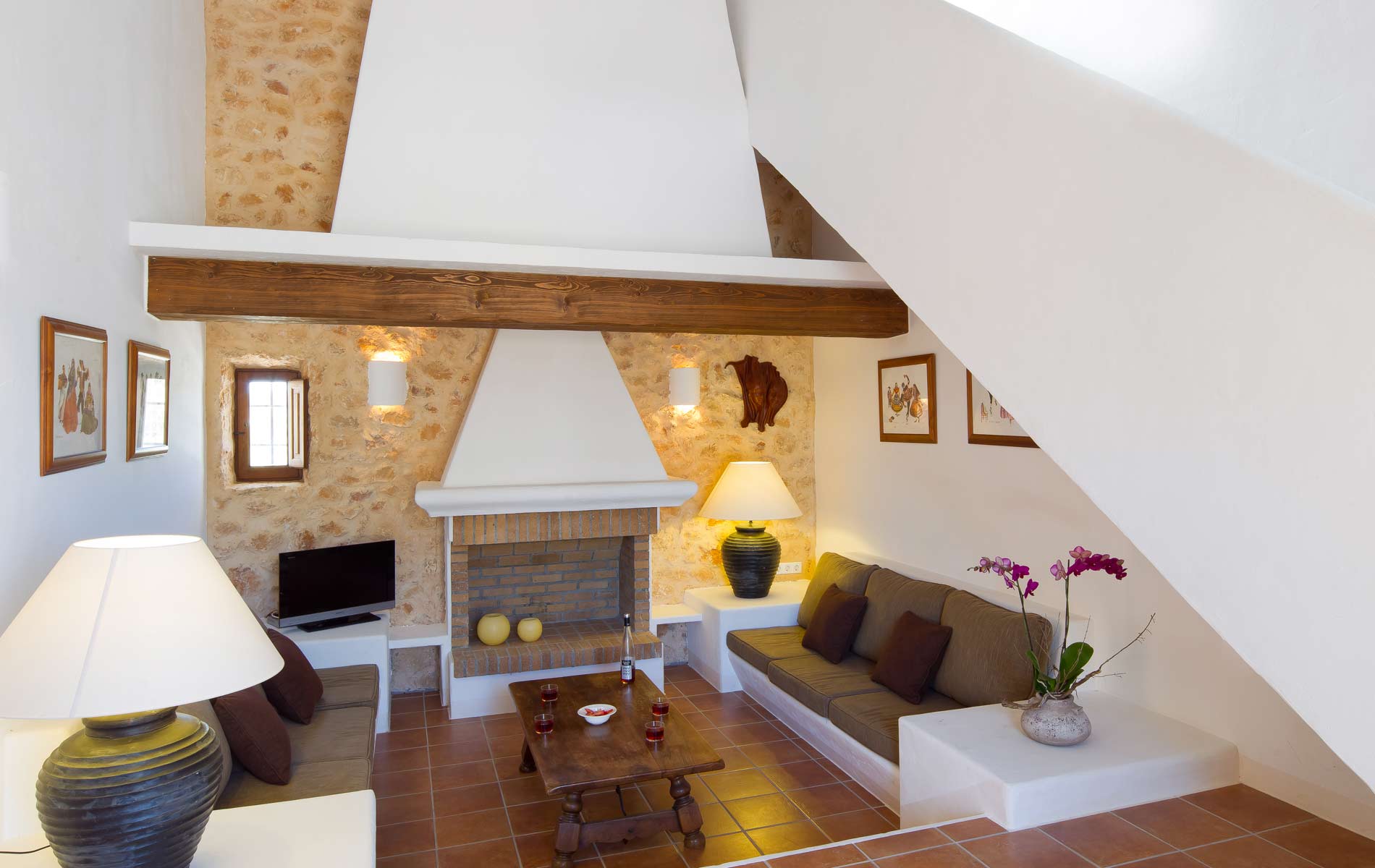 Less than five minutes' walk from the centre of Sant Francesc are the Can Noves villas, built in their own Mediterranean style that characterises Formentera's architecture, where horizontality and thick walls prevail to maintain temperature and protect against heat. In Can Noves you will find the highest quality, comfort and all the necessities of utensils and linens and home.
The area where the Can Noves villas are located is almost a private urbanisation, whose access road is only to reach the houses, so in that quiet area you will only cross with guests from another neighbouring house.
All the houses are single-family and independent, are very spacious and well distributed, do not share entrance access and have plenty of space and private parking within the land of each villa.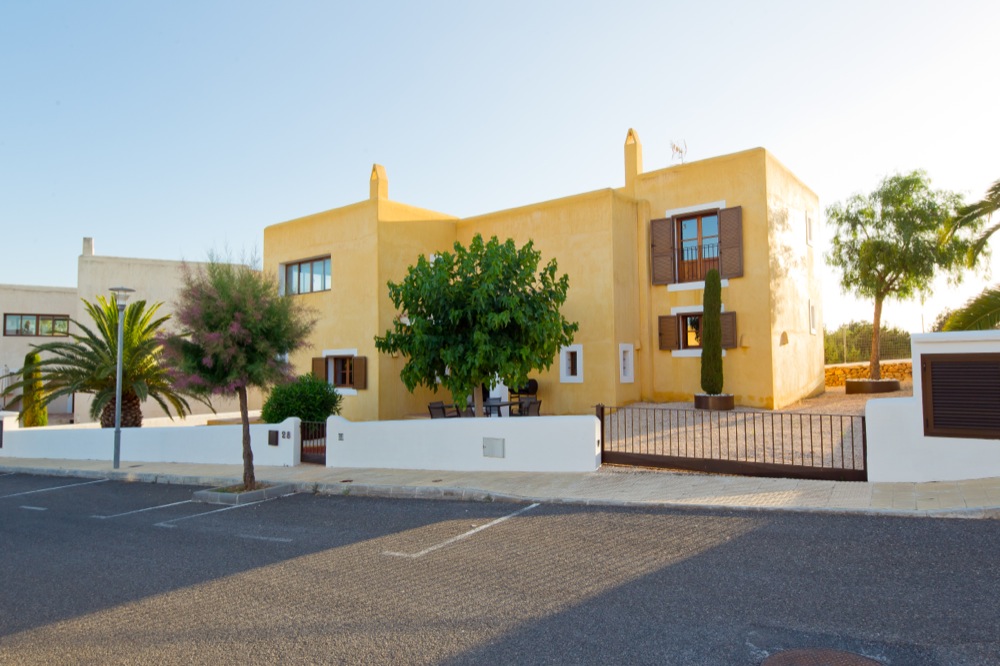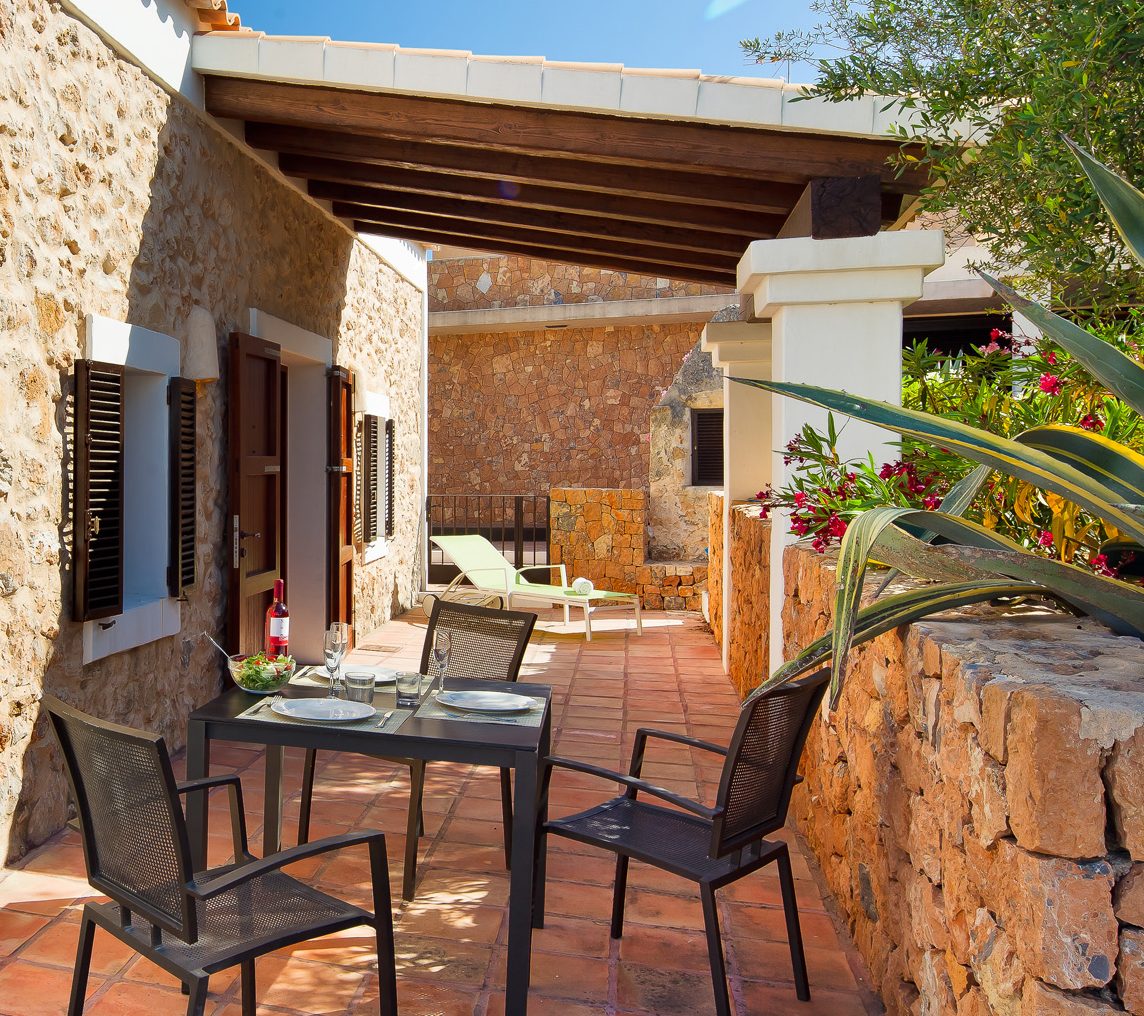 2 Suite villa
The villa with 2 suites is a typical Formentera villa, which was built maintaining the essence of a typical Formentera…
VISIT THE 2 SUITE VILLA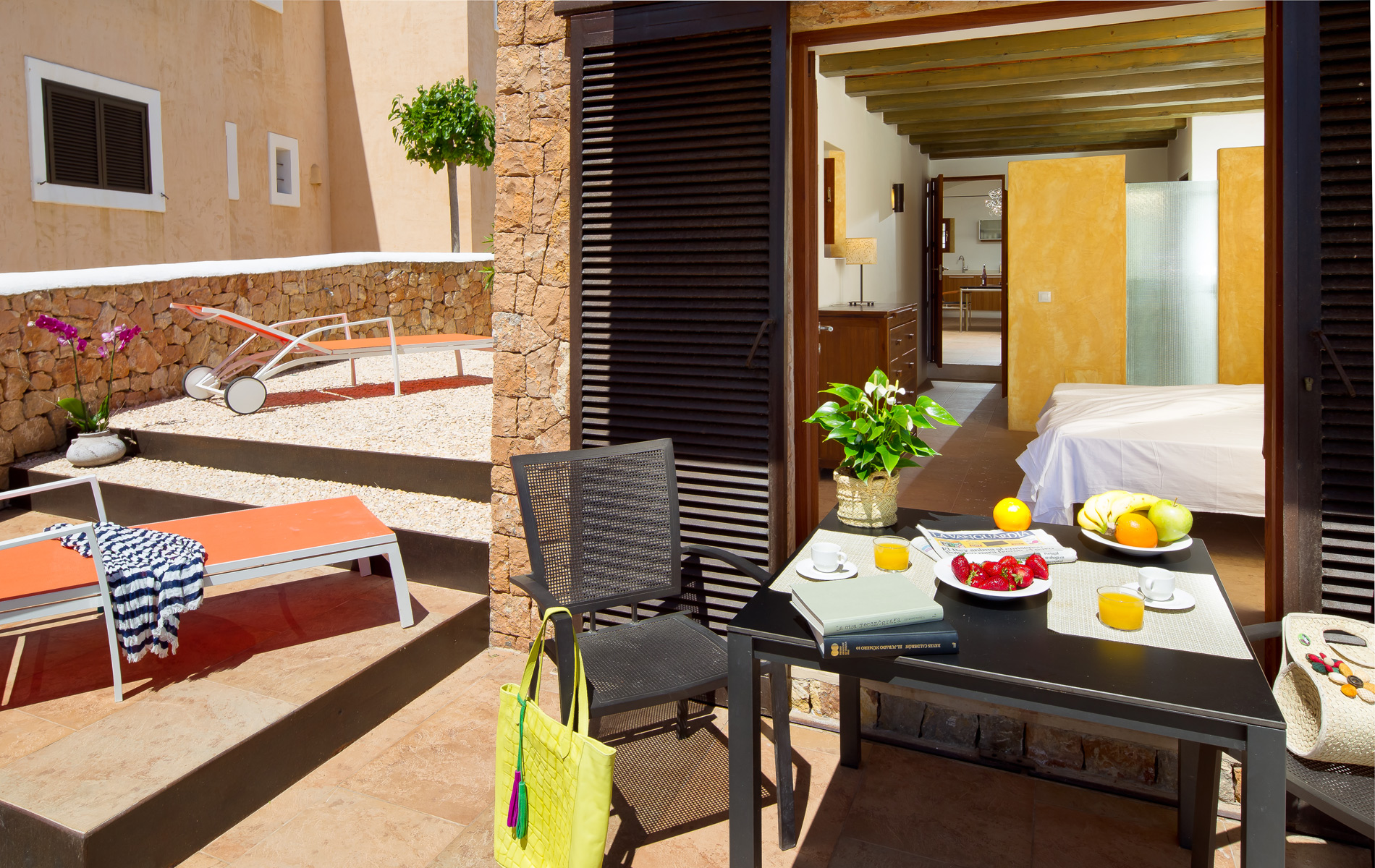 3 Suite villa
The 3-suite villa is a newly built villa, endowed with a Formenterenco character together with a touch of modernity for its shapes, qualities and distribution, together with a very island character…
VISIT THE 3 SUITE VILLA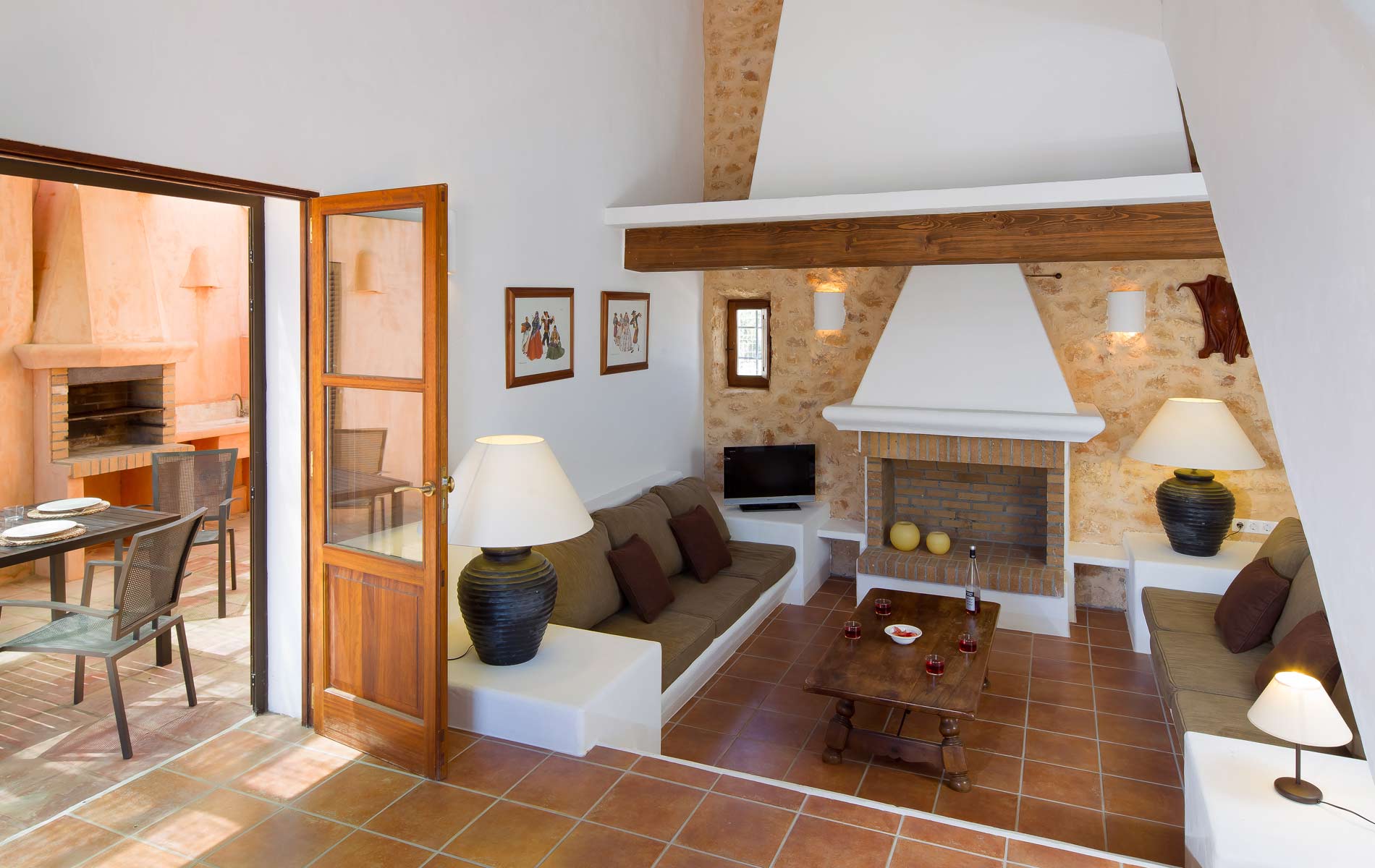 4 Suite villa
The villa of 4 suites is a newly built villa, whose main difference from each other is the colour of its facade, as well as the similar but different layout of each of them. It is a type of villa…
VISIT THE 4 SUITE VILLA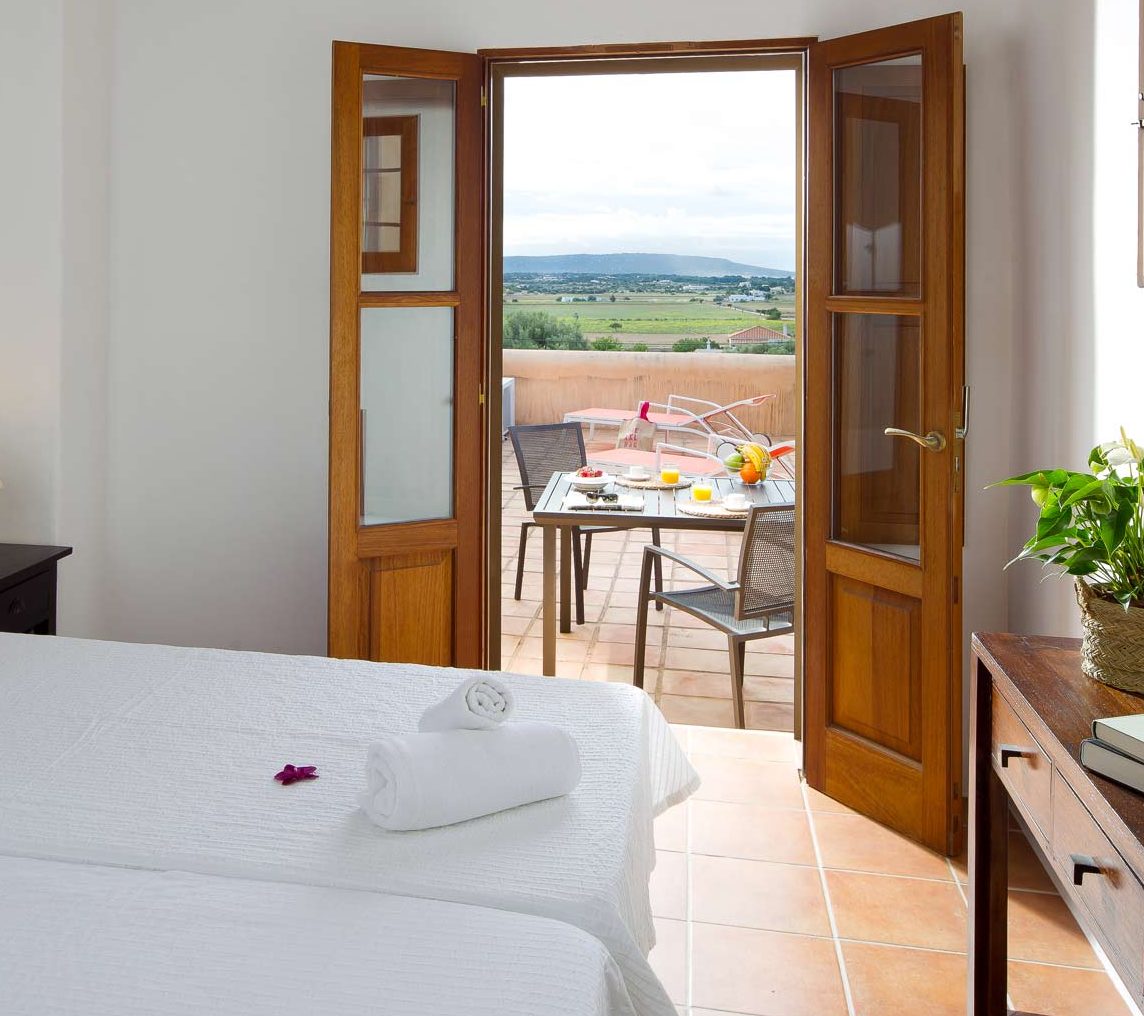 5  Suite villa
The villa with 5 suites is a newly built villa, whose main difference from each other is the colour of its facade, being its distribution the same in all cases…
VISIT THE 5 SUITE VILLA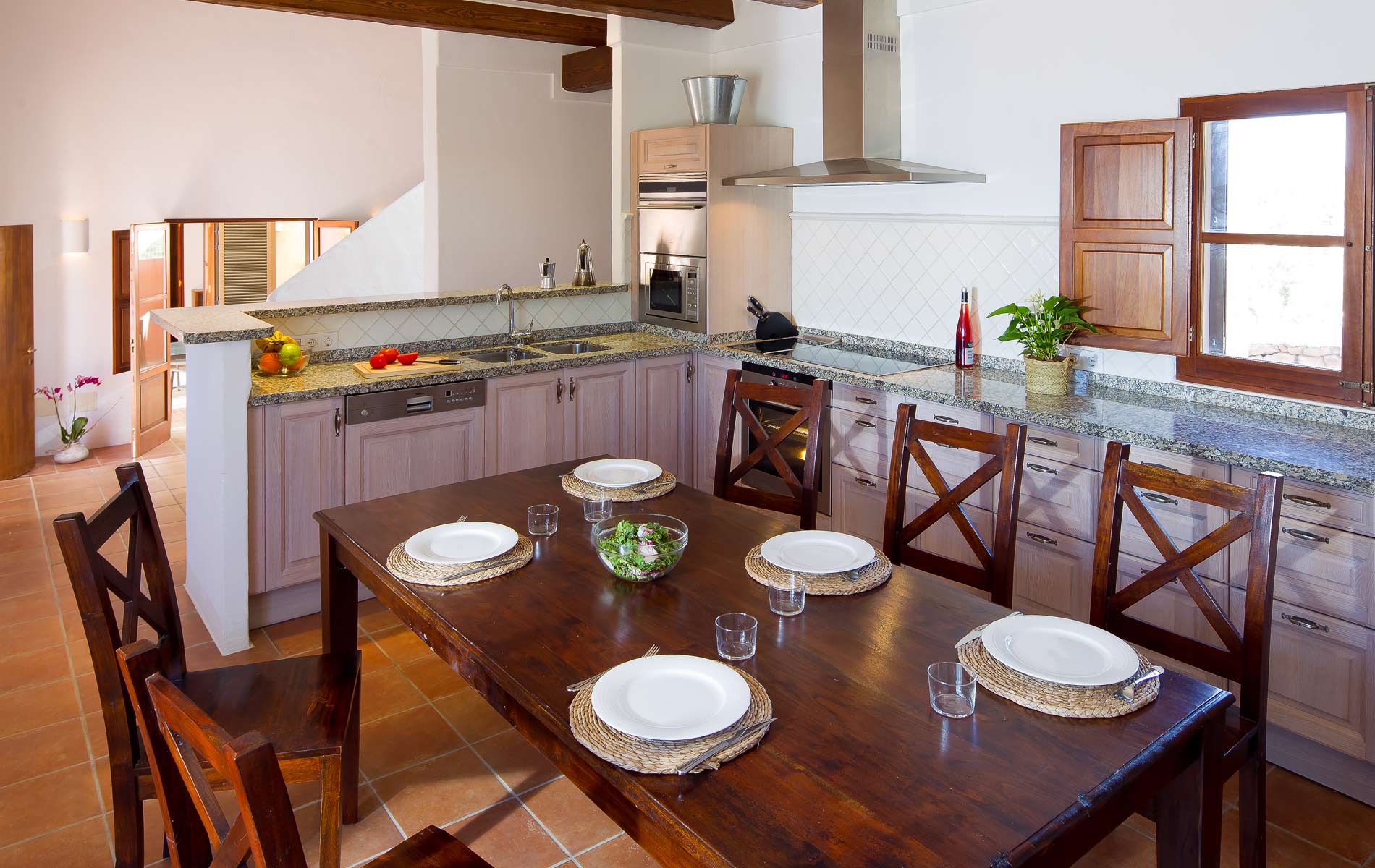 Formentera, a paradise to enjoy
Formentera is known as the last Mediterranean paradise for having known how to combine tourism with environmental protection.
The struggle of several generations of formenterencs has made possible the conservation of an island whose beaches, crystal clear waters and climate, make it a small jewel of the Mare Nostrum.
The properties and services we offer are characterised by their excellent quality in comforts and materials, to make your stay pleasant and worry-free, offering all our time and effort to get everything you need.
For the same reason, we are ready to offer you the best properties and services on the island.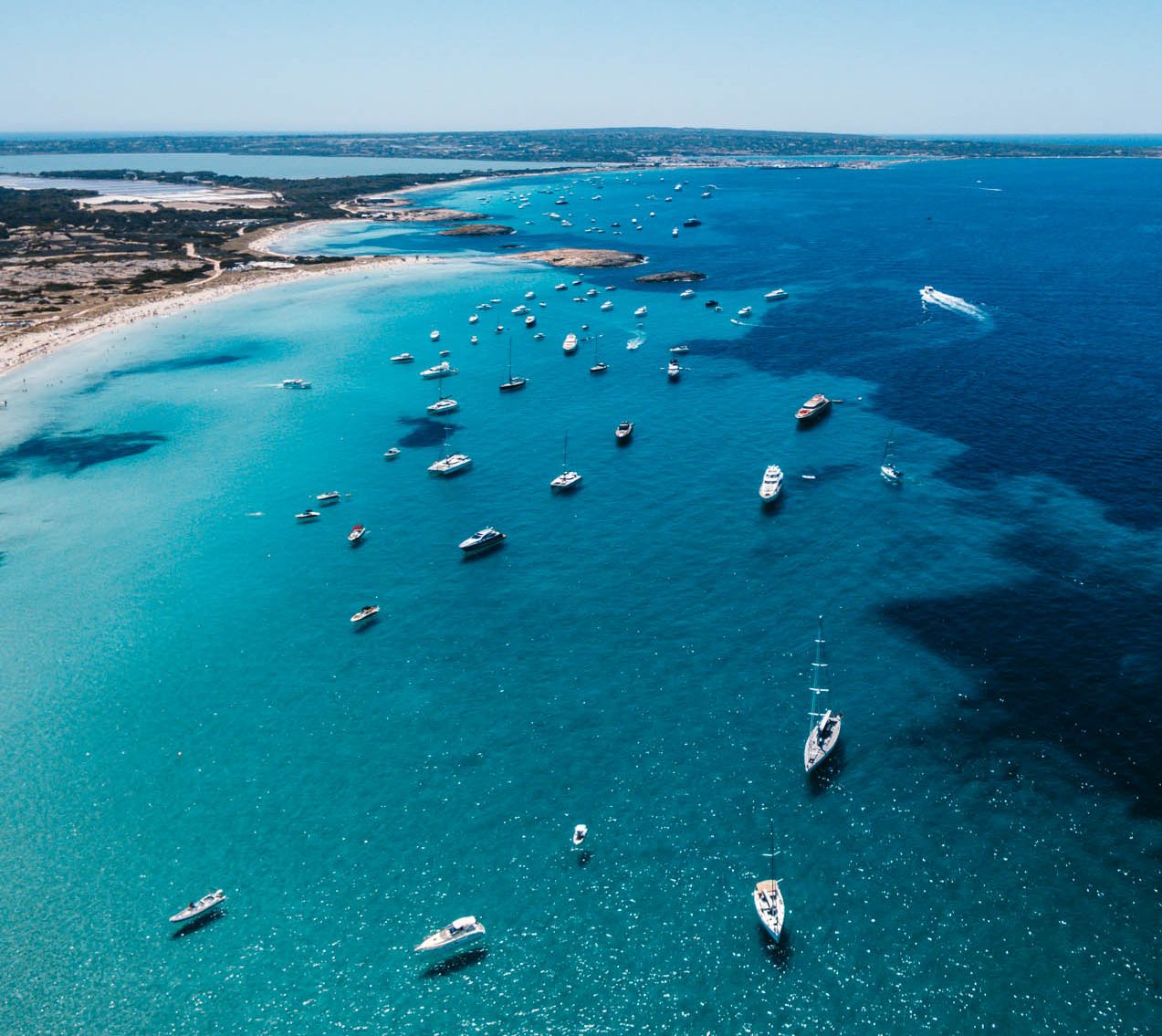 Close to the best beaches of Formentera below
The Villas of Can Noves Formentera are located on the outskirts of Sant Francesc de Formentera, in an area with privacy, just 2 minutes walk from the centre of the village and a maximum of 12 minutes drive from any beach on the island, being Cala Saona the closest beach, known for its white sand and its crystal clear waters, which can be reached in 5-7 minutes by car.
The wonderful beach Ses Illetes, considered on several occasions as one of the most beautiful in the world, are less than 10 minutes by car or motorbike.
Services
An even more comfortable and complete stay
It will be our pleasure to offer you our concierge service for your stay with us. From car or motorbike rental, daily charter rental, a boat trip or even complete advice on what to visit and how to enjoy the island of Formentera.
In addition, we also provide extra cleaning services, private chef, childcare or any other service you want.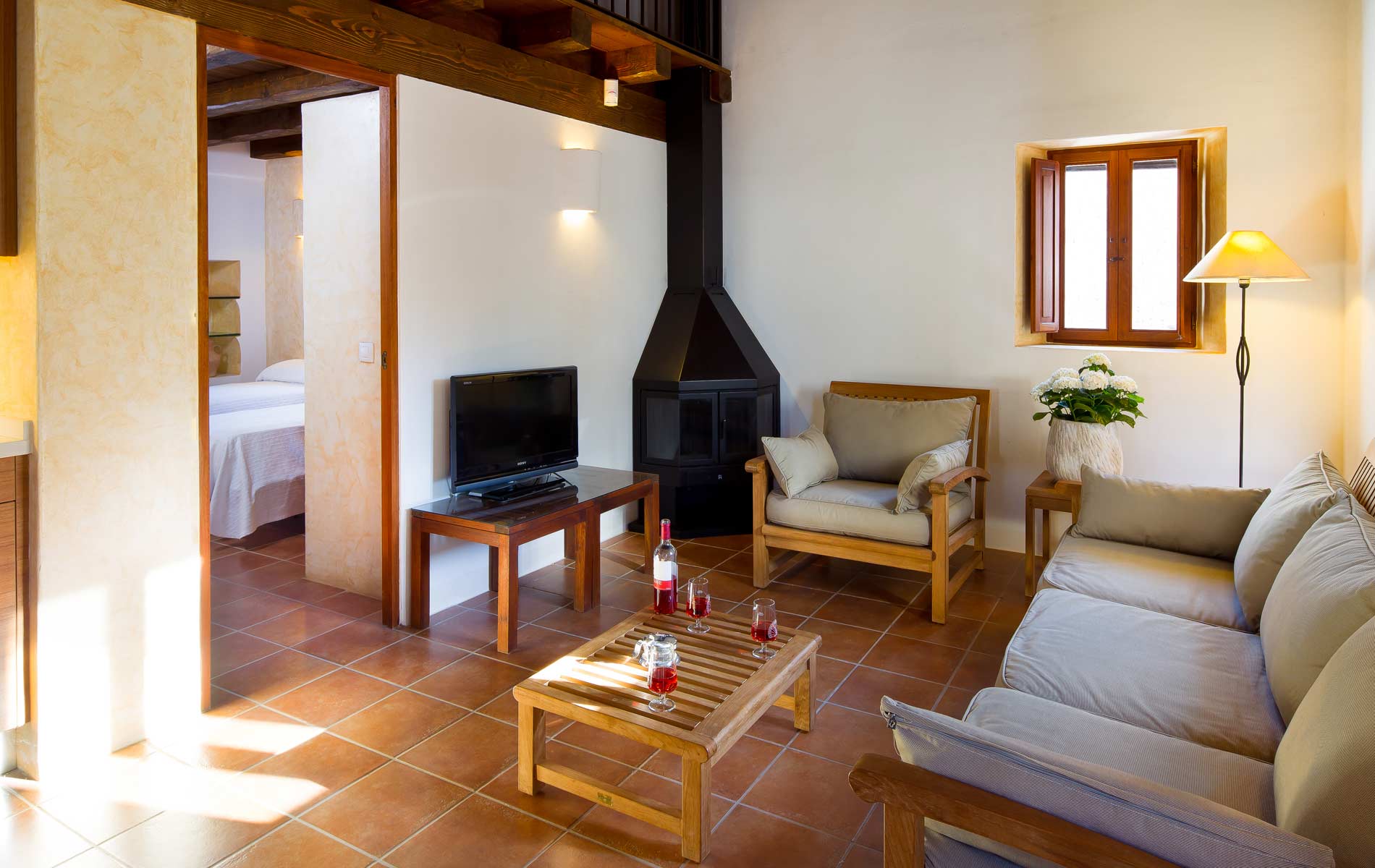 Contact us if you are looking for an oasis of peace in Formentera
Avda 8 d'agost, 7, Sant Francesc de Formentera
07860 – Formentera – Illes Balears